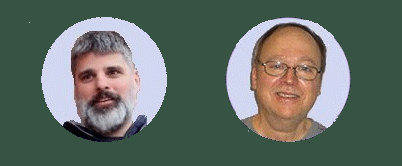 The 2021 NEBC Club Championships will be decided TOMORROW, June 6th, in a rigorous Best-of-5 series of 9-point matches. Whoever wins, the result will be one for the record books.  Dougie's first championship came in 1985, so a win here will set a record for longest stretch between titles that only Bill Robertie could beat anytime soon. And Alex will look to tie Bill's long-held record of 6 Club Championships and extend his recent NEBC domination with his fourth title in six years.
NEBC club members vie for the annual title by earnings playoff points in a series of ten monthly tournaments held during thew regular September-May season. The winner of the points race earns a bye in the playoff bracket of seven players, who play Best-of-3 contests of 9-point matches to reach the finals.
The 2021 Finals will be live-streamed on the NEBC YouTube channel with commentary by Matt Reklaitis and bitter playoff also-rans Marty Storer, Albert Steg, and perhaps a few others. We also invite spectators to gather on the NEBC Discord server to watch the action together and heckle away! To watch the action directly on Backgammon Galaxy, search for usernames 'Z' and 'dougie' using the galaxy filter on Sunday afternoon.